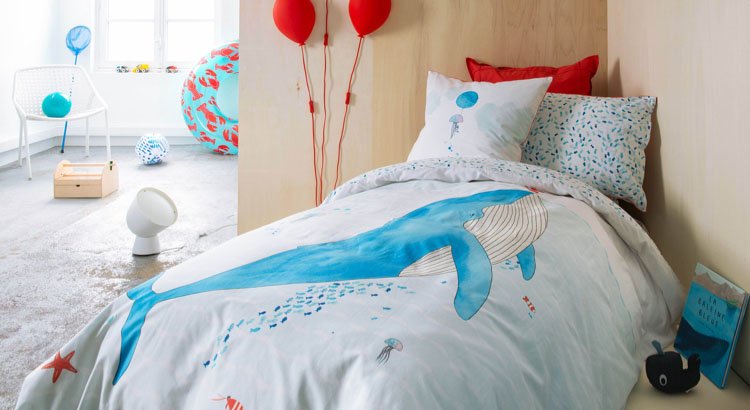 A charming encounter between a whale and his underwater companions. Blue hues against a background of wave designs make up this children's collection.
Bed
The Lohan children's bedding set will transport your child to a charming aquatic world to meet a whale and his underwater friends, including a starfish and a jellyfish. This pretty bedding set with its touching little tale creates a feel that's sweet, comforting and totally contemporary.
Front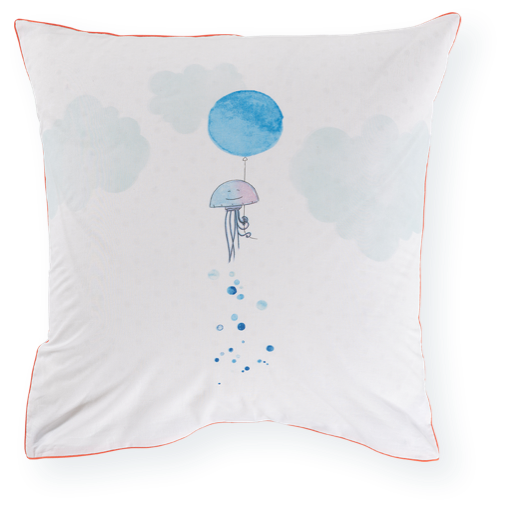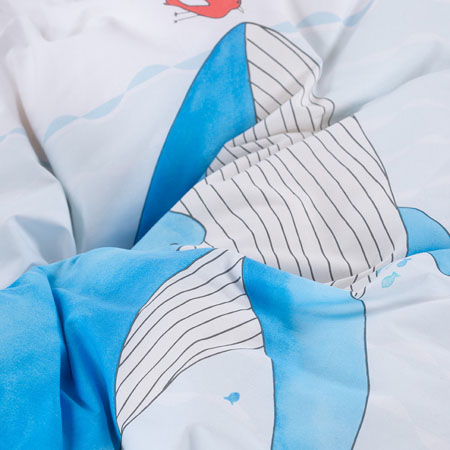 Back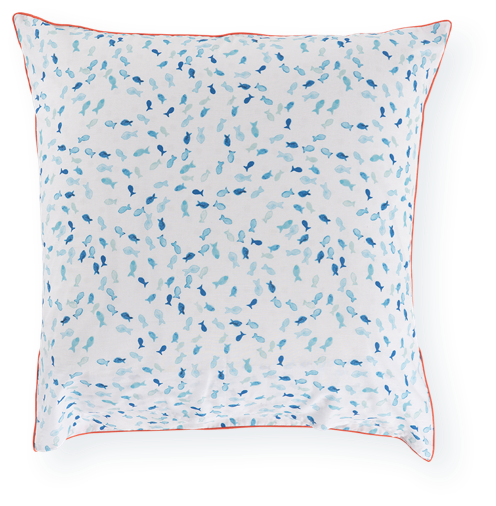 Bath
The Lohan bath set is a bath linen collection in bluish tones reminiscent of watercolours, set off by a touch of saffron orange. The aquatic theme of this children's bath set will captivate little boys, who will love its whale design surrounded by waves and underwater creatures.
Lohan children's bathrobe in Blue
From40,00 €
View product
White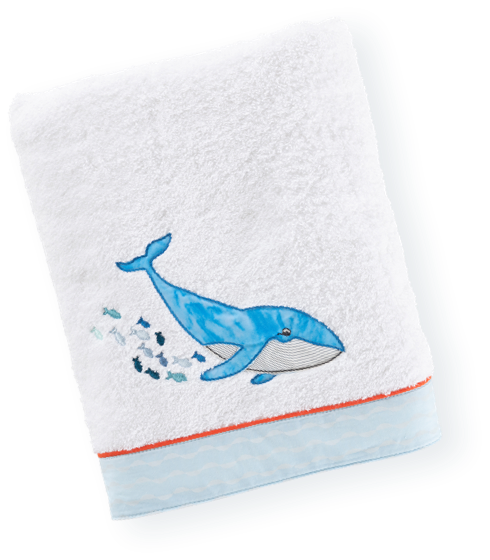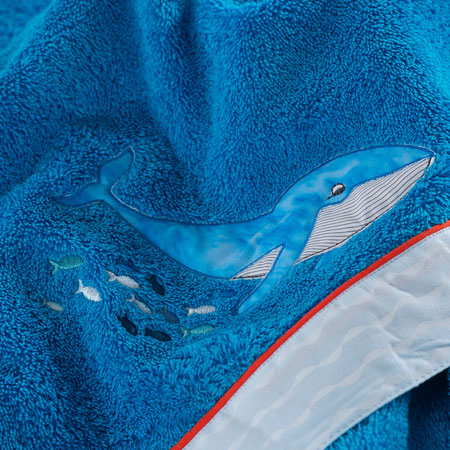 Blue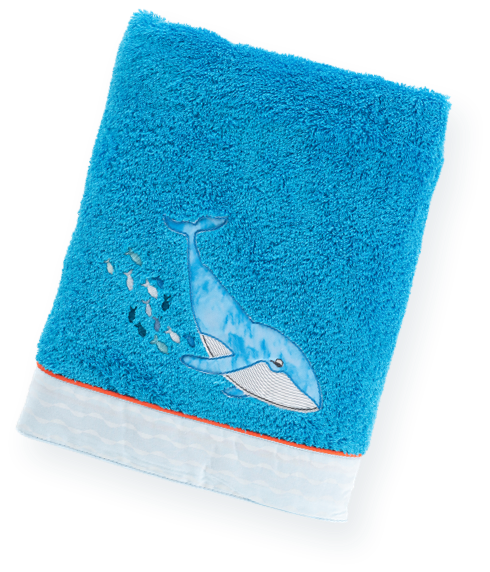 Complete the set
with our Neo collection
Create your own look with our mix & match colours. A host of possible combinations awaits.
View products