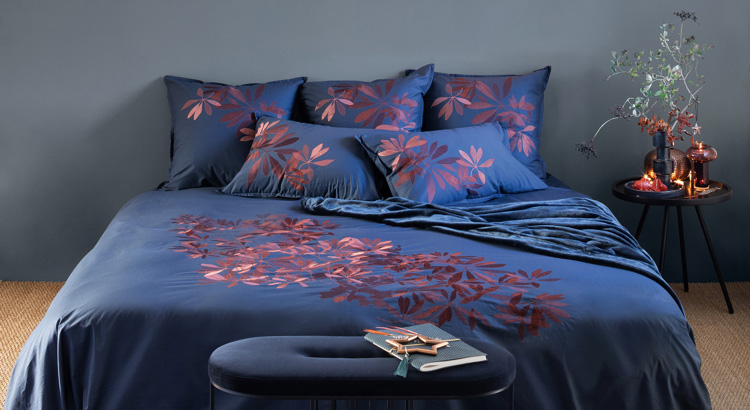 Plants take on a whole new dimension with this coppery floral design embroidered on an intense navy blue background. The metallic thread contrasts beautifully with the deep matt hues of the percale.
Bed
Inspired by nature, Hibiya offers a play of contrasts between the deep matt hues of the percale and the lustrous embroidery of this design. Delicate, luxurious bed linen that will add a decidedly festive touch to your decor.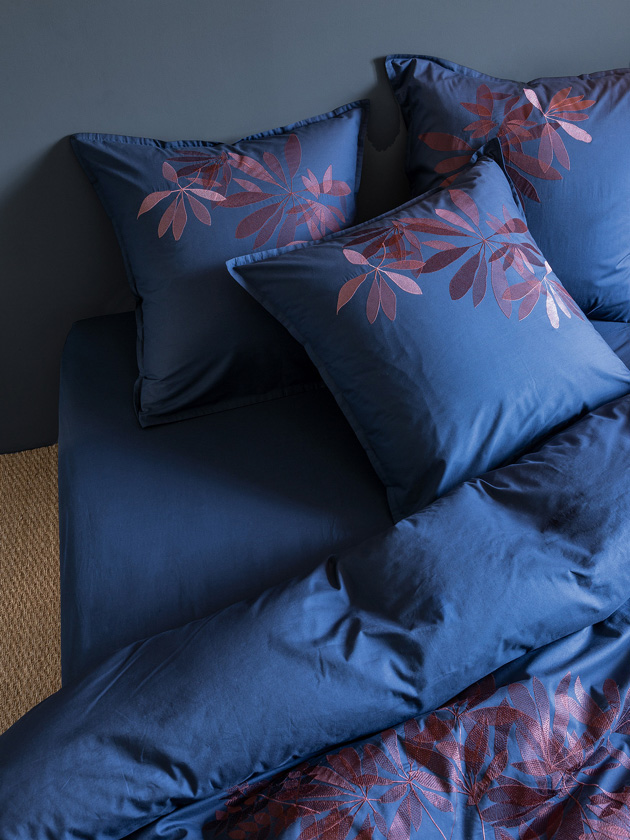 Front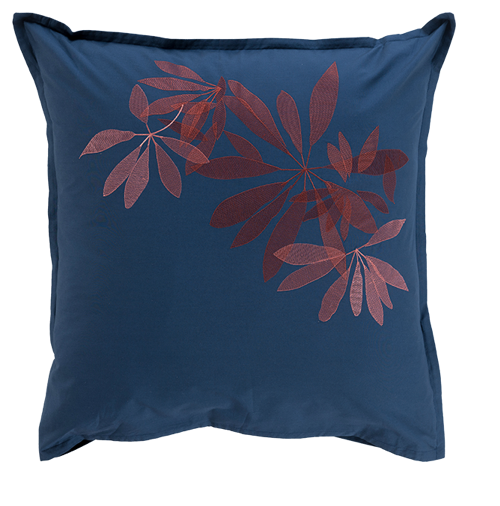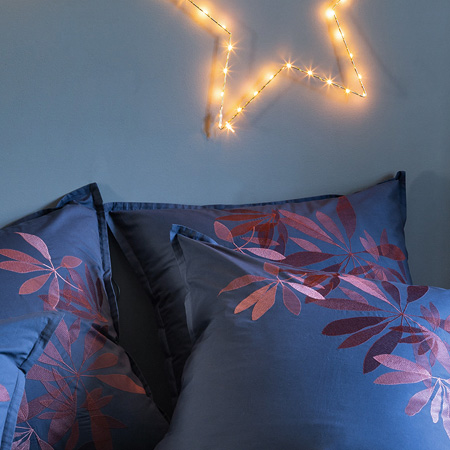 Back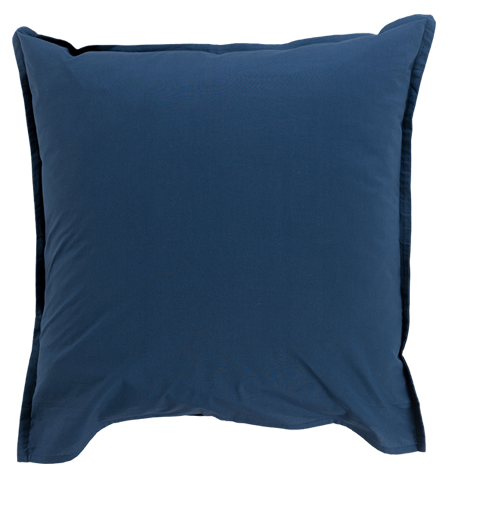 Bath
Indulge in the luxury of the Hibiya collection for your bathroom. A subtle combination of deep navy and coppery floral embroidery.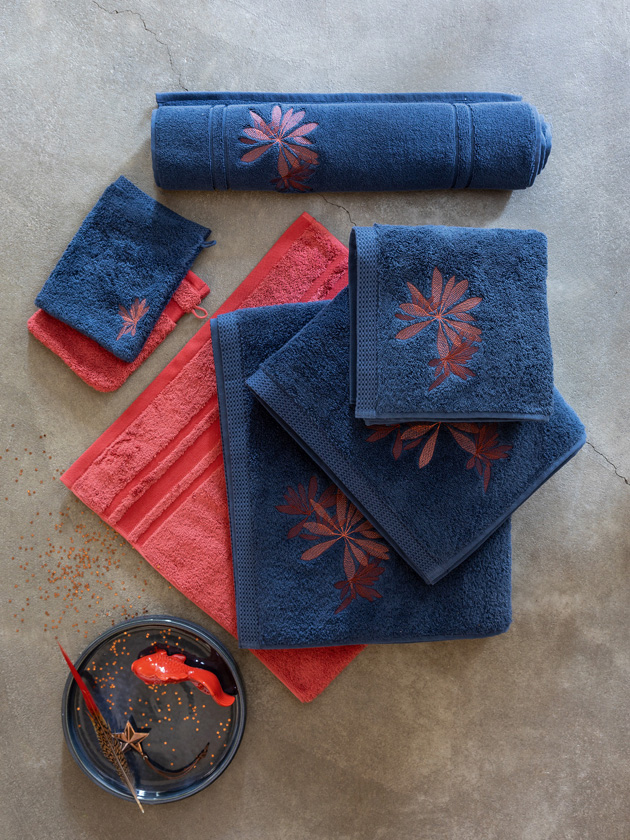 Bath towel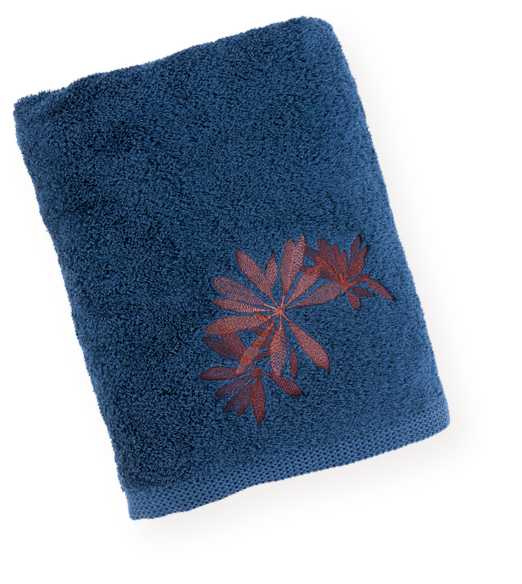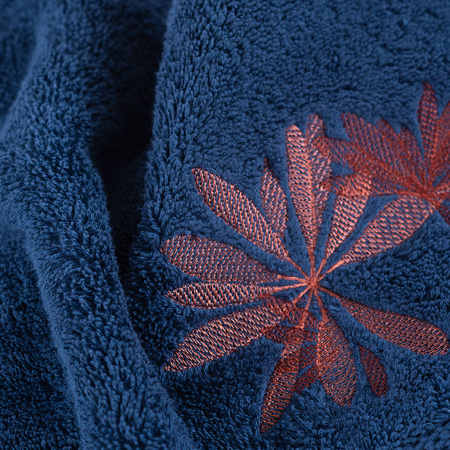 Lavender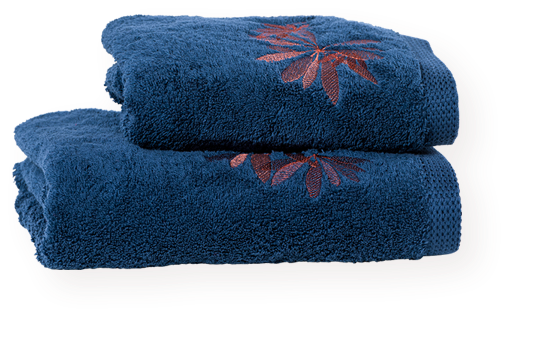 Complete the set
with our Neo collection
Create your own look with our mix & match colours. A host of possible combinations awaits.
View products