Invigorating and colourful, the neon stars of this children's collection will brighten up any boy's room. Fluorescent green and chambray come together to form a dynamic duo, adding zing to your colour scheme.
Bed
Neon stars liven up this bedding, adding zing to your bedroom design. With its star motifs and invigorating colours, the Theo collection lets your child or teen express his own style and personality.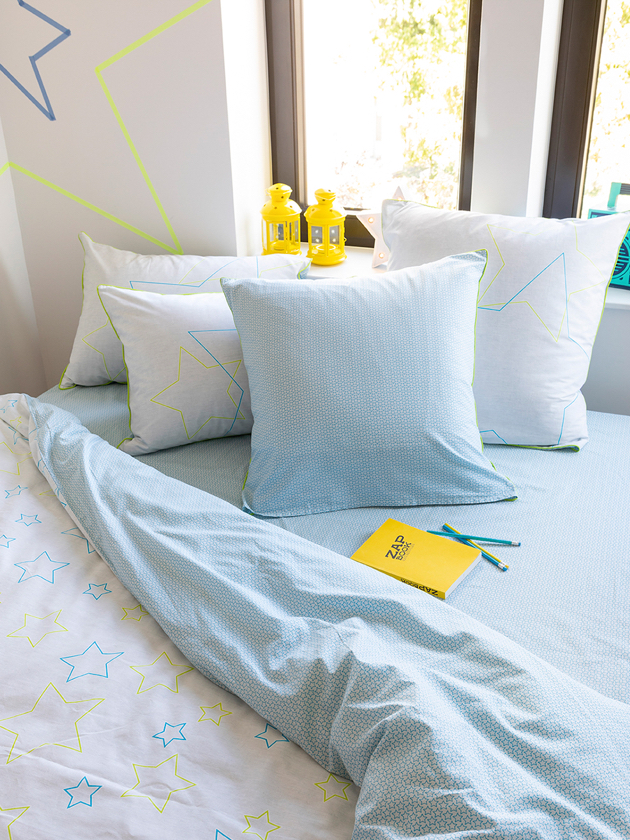 Front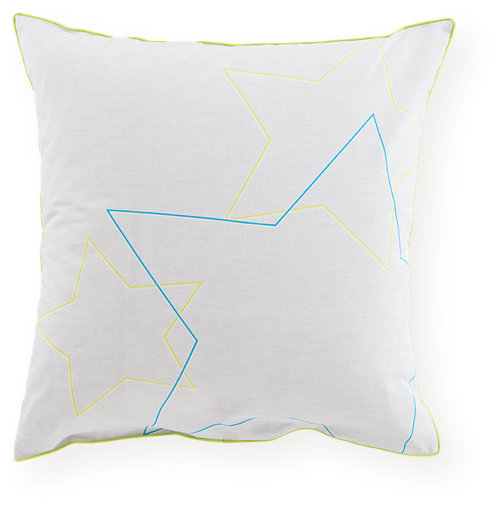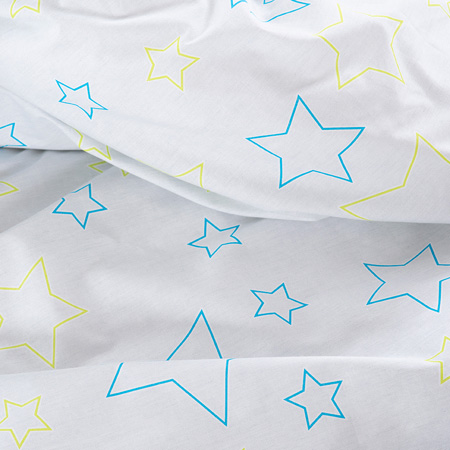 Back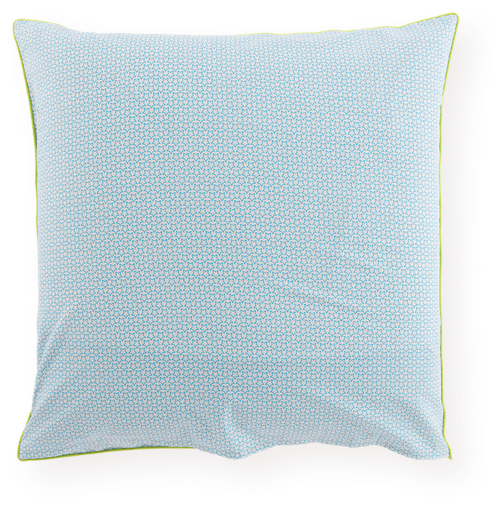 Bath
This collection features blue and lime green embroidery, with a fluorescent stitched border. Its star motifs on a grey background are the perfect way to brighten up a children's bathroom.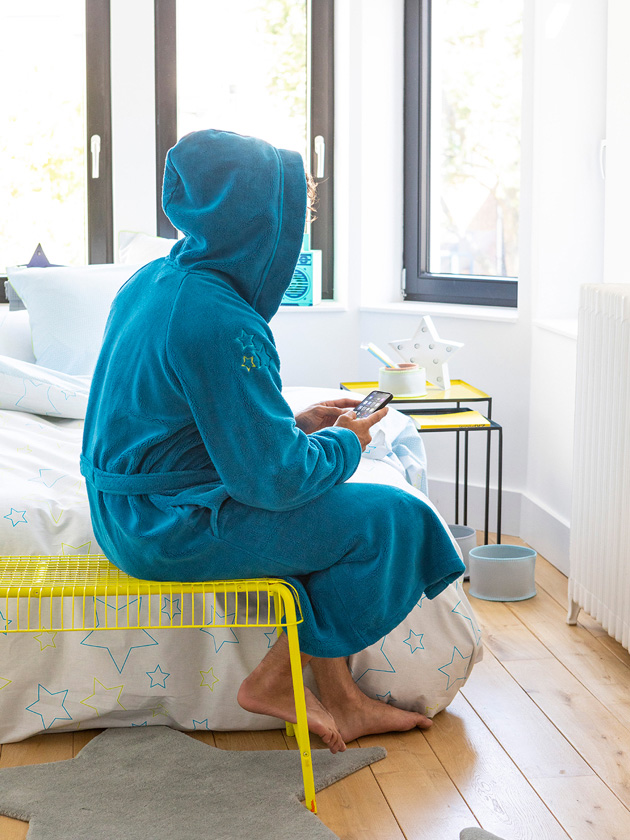 Teen's Theo dressing gown in Blue
From 60,00 €
View product
Bath mitt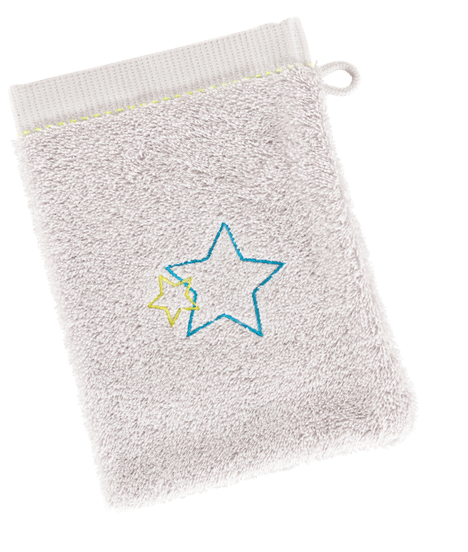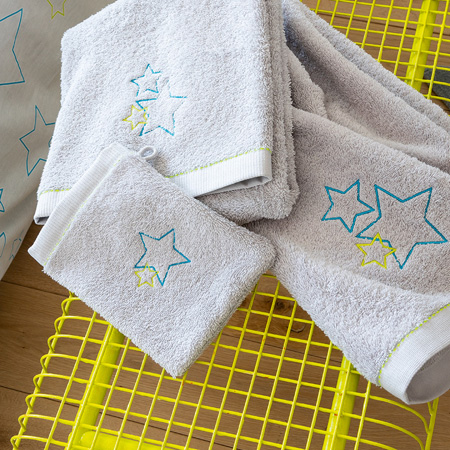 Bath sheet